Law Profs Predict Court Will Accept Same-Sex Marriage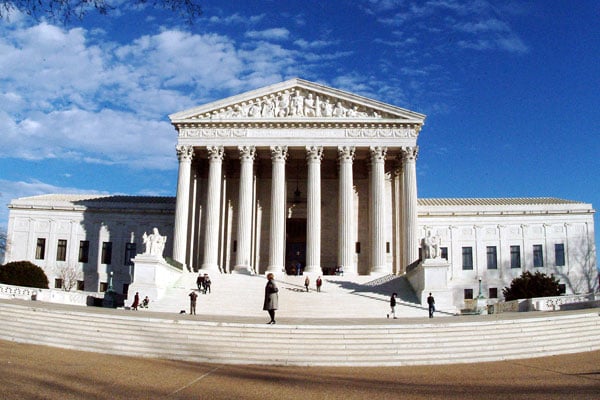 As the U.S. Supreme Court heard the first of two days of oral arguments on two cases involving same-sex marriage issues, you can bet that law professors around the country were following very closely.
On North Grounds, a quartet of U.Va. law professors weighed in on what they expect to happen. In this week of broken March Madness brackets, they were understandably loathe to predict what the court will rule — "It is extremely hazardous to bet on the outcomes of Supreme Court cases," G. Edward White warned — but all four see the court moving toward acceptance of same-sex marriage in some degree.
Only White predicts a broad ruling in both the federal and California cases in favor of same-sex marriage. Richard Schragger and Kerry Abrams both foresee a ruling against the federal Defense of Marriage Act that will allow states to decide the question of same-sex marriage for themselves. Kim Forde-Mazrui suggests the court will invalidate California's Proposition 8, but does not explicitly predict the outcome of the federal case.
Schragger said that anything less than a complete victory for same-sex marriage advocates "would put the court on the wrong side of history."
"Increasingly, Americans — especially those under 30 — see discrimination against gays and lesbians as just another form of bigotry," he said. "Future generations will understand bans on same-sex marriage to be no different than the anti-miscegenation laws of an earlier time, which barred blacks and whites from marrying. And they will be right."